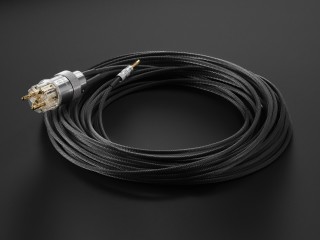 PRIS:
6 650 kr
med media kort
Freedom Grounding cable 2x5m For R1 & R3 Arreté
AUDIOVECTOR FREEDOM© CONCEPT
A unique concept by Audiovector® which routes away the motion induced distortion between the drive units and increases control, resolution and micro dynamics.
The distortion between the magnesium baskets of the drive units is being routed away through a new and separate grounding circuit. The circuit connects from the loudspeaker to the ground terminal of your power distributor via the Schuko connector in our Freedom© cable.
By balancing and filtering tensions through the dedicated Freedom© circuit, we achieve a cleaner, more accurate, detailed and rich sound.
The Freedom© cable is an audiophile Audiovector® cable made by hand at our factory in Copenhagen, Denmark. We use only the finest cryogenically treated 7-nines copper for our cable. All parts are developed and manufactured in house. Please note that no current is going into the speakers. Only the grounding signal from the side pins of the schuko plug are connected. Freedom© is only working when the cable is connected.
This concept has been under development for more than four years, and we are proud to finally be able to present this controversial and revolutionary grounding technology.