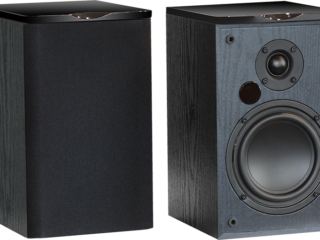 PRIS:
5 000 kr
med media kort
More than wireless speakers, the AIR 55 are a real High Fidelity system, which is only asking to express itself and brings a more real music reproduction.
We operate in an environment where digital music, stored in diverse and varied devices(Hand-held products as laptops, tablets, smartphones and other players), is going to play an increasingly important role in our daily lives. For these reasons, we developed the wireless speakers Advance Acoustic AIR 55.
In addition to wireless operation, the AIR 55 speakers are equipped with analog inputs and a converter that gives you access to various digital inputs. So you can use the AIR 55 speakers with a CD player, but also with your TV set, using the TV digital output. The result will be really better than a soundbar.
A remote control allows easy access to all the AIR 55's functions : sources, volume, tone control, reset, but also in the management of music on your i-Phone or Smartphone.
SPECIFICATIONS :
Wireless bookshelf including a receiver compatible bluetooth (CD Quality). A2DP – APTX – AAC
Fast connection with any Computer/MAC – Tablets – Smartphones.
Integrated Amplifier of 55W
Frequency response : 45 Hz – 22 kHz.
Converter Wolfson WM8761 – 24 bits x 192 kHz
Loudspeakers 2 ways (Woofer 13 cm – Tweeter 2,5cm)
2 bookshelf loudspeakers (1 passive et 1 active)
Dimensions AIR 55 active : D 22,5 cm x W 17 cm x H 28,5 cm
Dimensions AIR 55 passive : D 21 cm x W 17 cm x H 28,5 cm
Weight AIR 55 active 4,3 kg
Weight AIR 55 passive 3,7 kg