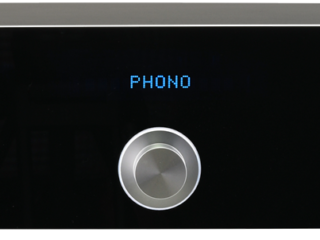 PRIS:
13 000 kr
med media kort
The Advance Paris XP-500 preamplifier is a dual mono preamplifier, both channels are independent, powered by two toroidal transformers with high current capacity. This design provides better channel separation and stereo image.
The X-P500 is the real control center of your system, it is adapted to all current sources : analog, digital, dematerialized or physical. Each type of input has been carefully studied. The X-P500 has nine analog inputs, including one balanced input and a configurable MM, MC low level, MC high level phono input with capacitance adjustment, a USB B input ( asynchronous Xmos) as well as a USB A.
The conversion of digital signals is ensured by the famous Wolfson WM8742 converter.
The WM8742 is a very high performance stereo DAC designed for audiophile and professional audio devices.
The device supports PCM data input word lengths from 16 to 32-bits and sampling rates up to 192kHz. These digital inputs are supplemented by a proprietary port allowing you to connect the BT direct path XFTB01 adapter.The signal processing is as direct as possible so its original quality is not altered.
The interactive menu offers two modes : «Class A» mode or the discrete mode. The «Class A» output is based on a bipolar transistor circuit, in a «double cascade» type mounting, offering a performance in terms of distorsion gradation close to a very homogeneous and polarized tube mounting in class A.
The « discrete » output is a stage based on a more classical typology, a differential stage JFET input and current mirror in bipolar with an output polarized in class AB, more prone distortion in odd harmonics sometimes less appreciated by the ear», but sometimes also felt more defined.
The use of the X-P500 is particularly easy thanks to its single rotary knob with push button for function selection as inputs, volume adjustment, bass / treble tones , balance, loudness adjustments , or APD function : on/off.On the output side, the X-P500 is as complete as on the input side : one balanced (XLR), one unbalanced (Cinch), one recording (Rec Out), one high-pass and two for sub-bass.And last but not least, the designers have not forgotten the aficionados of headphone listenning adding, under the device, a double (2 headphones) independent adjustment for gain (+ 6.0, -4dB ) and the output impedance (0 or 100O).
SPECIFICATIONS
Output Level Unbalanced : 2 V
Output Level Balanced : 4 V
Frequency Response (+/- 3dB) : 20 Hz – 45 kHz
Distorsion: < 0.007%
S/N Ratio:> 100 db
Impedance : 10 kO
Channel Separation : > 80dB
Converter : 24 bit -192 kHz / Wolfson WM8742
Digital Audio Transceiver : Asahi Kasei AK4113
USB B Audio Asynchronous : X-Mos XS1-L8A-64
AC Input : 115-230 V
Power Consumption Max : 30W
Dimensions : 43*31*12,5 cm
Net Weight: 6,56 kg
EAN code : 3 760 179 291 742