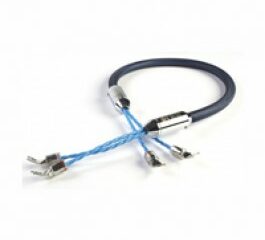 PRIS:
10 000 kr
med media kort
The Siltech Classic Anniversary 330L loudspeaker cables consist of G7 silver-gold alloy and standard available connectors are:
SSP006, SB006 or WBT0610 CU connectors.
Priset är angivet i längden 1m. För pris på övriga längder samt med andra kontaktalternativ, vänligen kontakta butiken.
CLASSIC ANNIVERSARY 
The Classic Anniversary Series was developed to commemorate 25 years of high-end audio cables from Siltech. Built on the foundation of the legendary Siltech Classic Series, cutting-edge research into electro magnetic interference effects, has been combined with precision micro-engineering to create the quietest Classic cables ever made – 10,000 times quieter than the competition! By adding G7 silver-gold alloy conductors to this refined twisted-twin co-axial construction, we are able to further reduce low-level signal distortion, raising musical performance to a whole new level.
Our audio systems exist in an increasingly hostile environment, under attack from ever more RF pollution, wireless devices, mobile-phones and computers. Yet Classic Anniversary delivers improved musical performance, its silent background and low-distortion delivering music rich with detail and dimensionality, accurate tonal colour and weight, lightning fast transient response and sudden shifts in dynamic range. With four levels of interconnect, three speaker cables and two power cords, as well as a full suite of dedicated digital cables, there's a Classic Anniversary cable for every requirement, their accurate, low-loss performance ready to reveal what's being hidden by your system as well as what's hidden in your recordings.