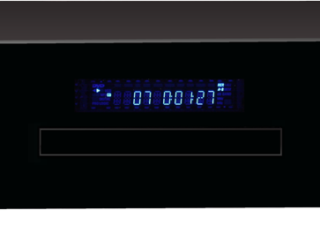 PRIS:
13 000 kr
med media kort
Pure sound, pure line that is the CD player Advance Paris X-Cd1000. X-cd1000 is composed of a rigid partitioned chassis, ensuring efficient insulation. Thus it eliminates any risk of interference between the different circuits in the device. All the components are « Audiophile components. The power toroïdal transformer is higher than the real needs of the X-cd1000. The Burr Brown converter PCM 1792 is really great for detail, melody and dynamics reproduction, with an outstanding signal noise ratio.
The audio output stage was carefully researched, and offers several possibilities :
-RCA output without tubes
-RCA output with tubes
-XLR output with tubes
-AES/EBU digital output-Coaxial digital output
-Optical digital output
The X-Cd1000 can read CD – CDR – MP3 and Hybrid SACD.
A global remote control device delivered with the X-cd1000 makes it easier to use.
Specifications :
– Output level RCA Without tubes : 2 V
– Output level RCA With tubes : 2.25V
– Output level Balanced : 2.24V
– Frequency response : 20-35KHz (±1.5dB )
– Distortion of the output with tubes: THD=0.008%
– Distortion without tubes :: THD=0.01%
– Channel separation on output with tubes: : 101dB
– Channel separation on output without tubes : 101dB
– Signal noise ratio with tubes :103dB
– Sinal noise ratio without tubes : 103dB
– Output impedance XLR-RCA : 10KΩ
– Converter Burr Brown : PCM1792
– AC power 115 / 230 V
– Transformer : 50W
– Max power consumption : 23W
– Dimensions (cm) : W = 43 x D = 37,2 x H = 10,9
– Weight : 9.2 kgs